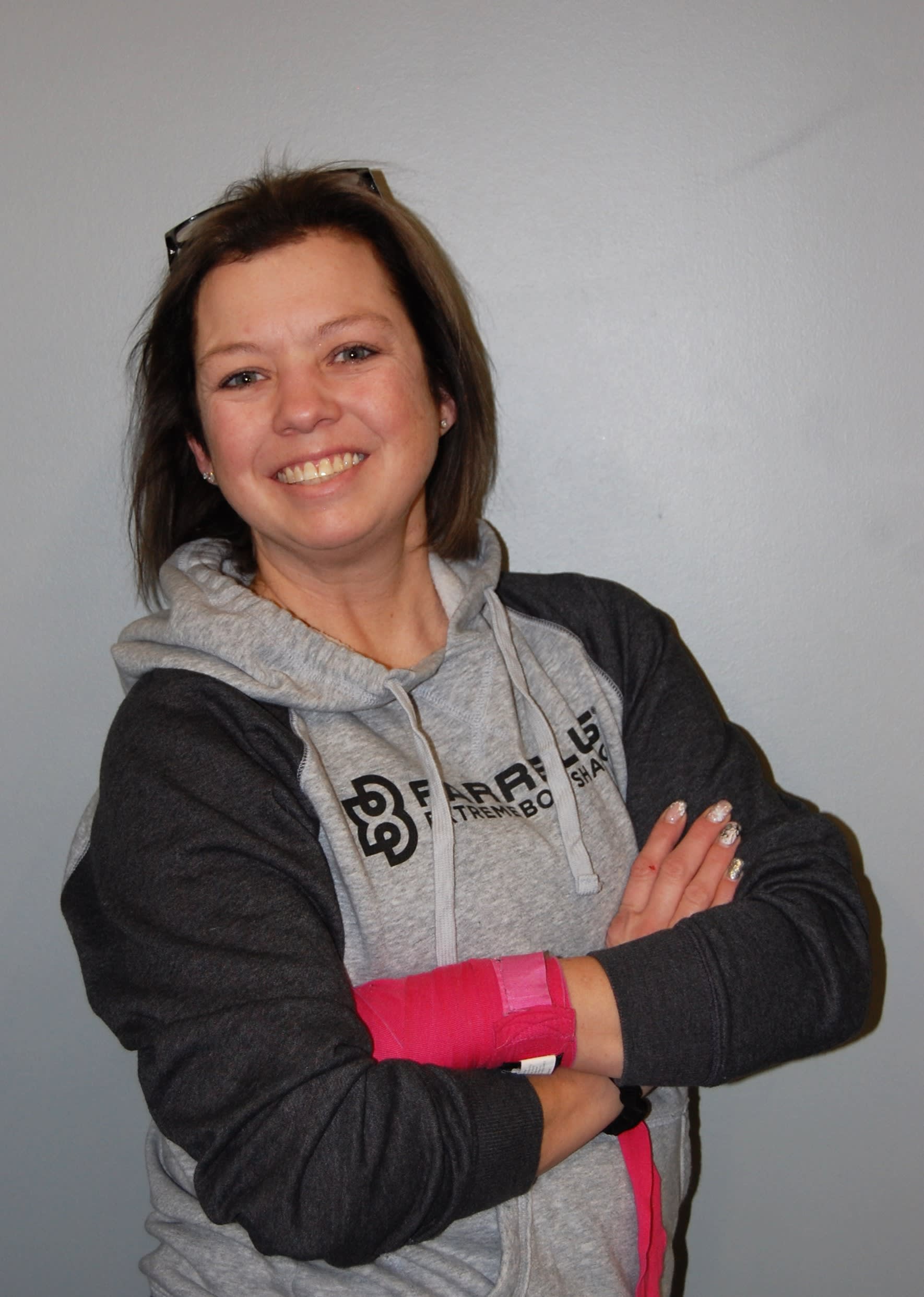 Heather Ribbe
We all have a story. We all have had road blocks and hurdles on our journey, things and people that have set our story astray or changed how one of the chapters in our life were written. I am no exception to that. Fighting for survival is something that I have become very good at over the years. So, even I was surprised when I hit another road block.
I first stepped on a Farrell's mat over 3 years ago. I was actively running and attending a cross fit gym. I really enjoyed both, but I just felt I needed something different. The runners high and the excitement of the workout, the release you get after the accomplishment of finishing the workout or the run just wasn't there anymore. I started to feel lost. I was not sure what was missing. I was talking to a friend about the fact that I needed something different to help me stay motivated and was recommended to Farrell's. After 1 class, I was hooked. That release you get after a great workout was there again. It was almost like a spark happened as I walked off the mat that first time. I joined right away and jumped into the 10-week challenge that started a few weeks later. Jacque and Jeremy were amazing, and the atmosphere and the community is exactly what I wanted, what I was looking for and quite honestly was the push that I needed.
As I completed the 10 week challenge, and the next challenge began I found myself wanting to help others on and off the mat. I was super excited to have the opportunity to be a part of the journey for the new challenge participants. I have been instructing since November 2021 and absolutely love it. Being a part of the FXB family, the ability to push myself and continue to push others to their goals both on and off the mat, and the ability to inspire others are just a few of the many reasons I love being a part of this Fit Family.
Regardless of where you are in your journey, there are so many opportunities to continue to get better every day. Make time for you. Have grace with yourself. Inspire yourself and those that are around you. The common theme is showing up for you, and this will continue to help empower you no matter where your journey takes you.
Get Better Every Day......Can't wait to see you on the mat!