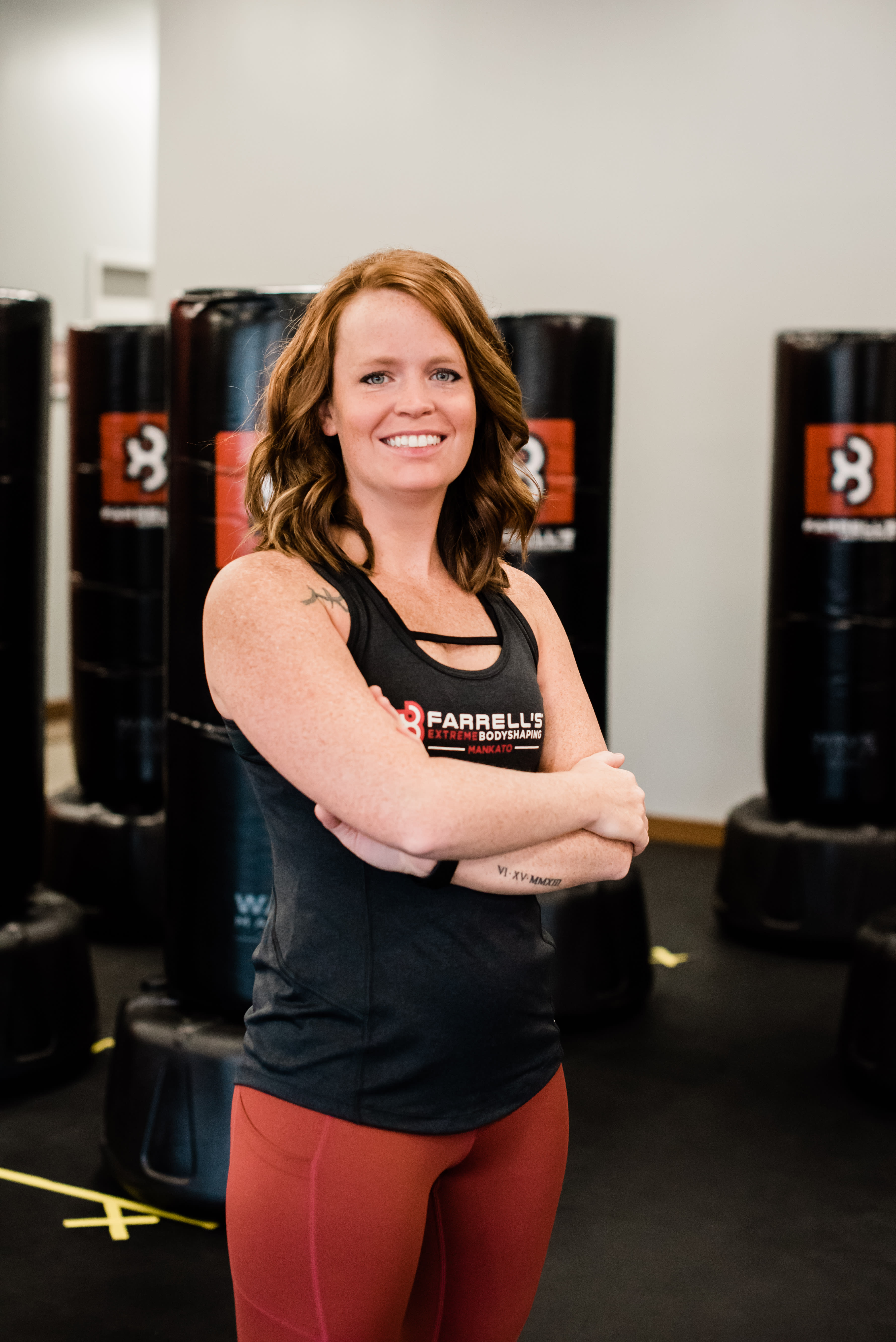 Kristin Berndt
I joined Farrell's eXtreme Bodyshaping Mankato during the summer of 2019 after letting my health and fitness slip following marriage, two kids, and life in general. I had tried a variety of diet and exercise programs throughout the years, but nothing stuck. I was then introduced to FXB by a friend and fellow member, and I was instantly hooked.
FXB thrives on pushing you outside your comfort zone as a way to always achieve your level 10, while providing you with the tools and support to get there. Although everyday was a challenge on and off the mat, I completed my 10 weeks in September 2019, and began coaching during the next session. The following summer of 2020, I was pushed outside my comfort zone yet again, and conquered one of my biggest fears, to begin instructing strength training classes.
Farrell's has changed my life in so many ways, and I couldn't be prouder to be part of this team and FIT community to help others reach their level 10 and promote overall health and wellness!