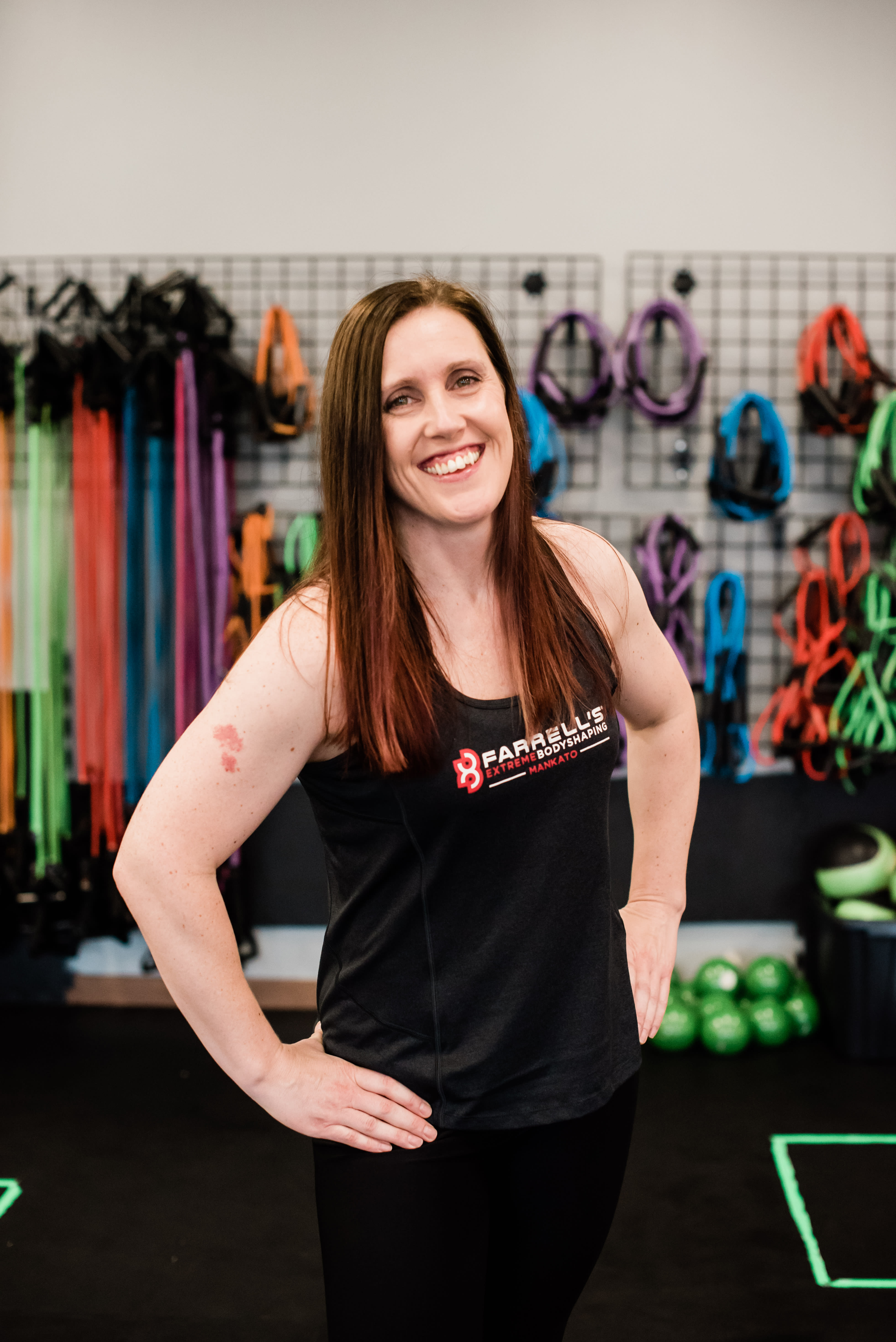 Marlene Herbst
I first stepped on a Farrell's mat in late September 2018. I joined the 10-week challenge that started a week later and never looked back. Prior to joining Farrell's, the only workout routine I had was for a month before my wedding and that was only so I could fit into a wedding dress I bought off the rack for a steal of a deal eight years prior. I went from not working out at all, to attending all 60 classes of that 10-week challenge. That laid the groundwork to change my mindset for the better and commit to showing up for myself several times a week, even now.
I began instructing in January of 2020 for three reasons. First, I wanted to help J & J and the beautiful FIT Family that calls FXB Mankato their second home continue to push toward their goals both on and off the mat. Second, I was looking for a way to level up on how I was showing up on the mat when I stepped on it for a workout. What better way to ensure you're always focused on form than knowing there are times you'll correct other's form? And finally, I find public speaking uncomfortable. On the mic, inside an environment that is encouraging and motivating, filled with people I call family, seemed like the perfect place for me to step into that discomfort and work on some professional growth. Along with choosing to step on the mat for the first time in 2018, choosing to put on that mic has been one of the best decisions I've made.
I'll leave you with this. Regardless of where you are in any journey, do yourself the enormous favor of setting your intentions every morning, for how you're going to show up for yourself that day. When you show up for yourself, you can then show up for others in a much more powerful way.
See you on the mat!